Master of Science in Biological Sciences
On this page: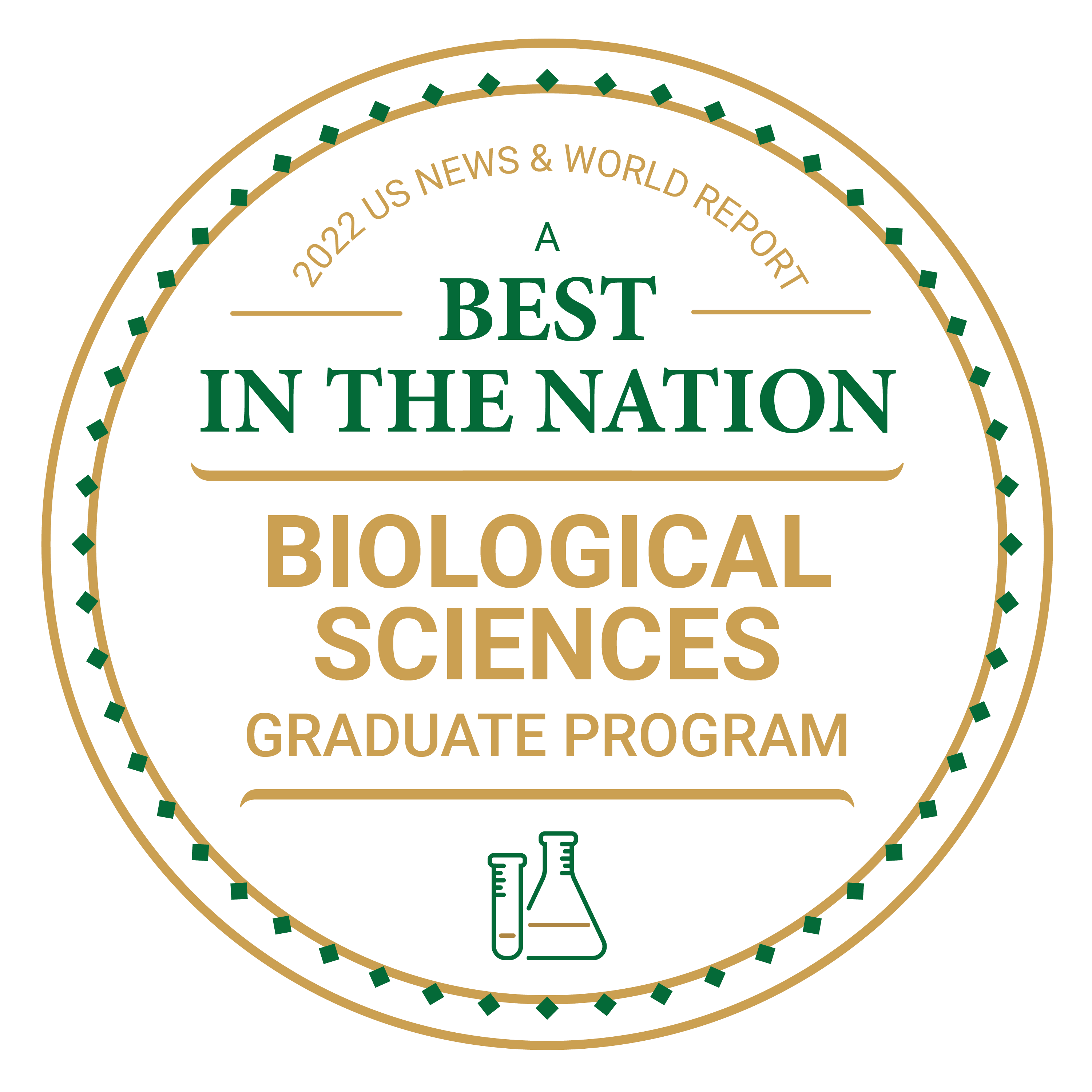 Why Choose the Biological Sciences Program?
The Department of Biological Sciences is home to 22 active research faculty and approximately 50 graduate students. Our faculty are currently funded by EPA, NIH, NSF, USDA, a variety of state and local agencies, and private foundations. Many faculty members have leadership roles in local, state, national and international organizations, including the American Physiological Society, American Society for Testing of Materials, International Standards Organization, the Nature Conservancy, the Ohio Plant Biotechnology Consortium and the Society for Environmental Toxicology and Chemistry. They also served on EPA, NIH, and NSF study sections and review panels and are otherwise recognized as experts in their field. You can view departmental publications at CORE Scholar, Wright State Libraries Online Repository.
Careers
Our graduates are employed by
Abbott Laboratories
Advanced Testing Laboratory
Aerotek
AFRL/ WPAFB
American Health Associates
Battelle Memorial Institute   
Charles River Laboratories
Community Tissue Services/ Community Blood Center
Franklin Park Conservatory and Botanical Gardens  
Great Lakes Bioenergy Research Center (GLBRC)
Medpace
MedVet
MillerCoors
Ohio Department of Developmental Disabilities
Ohio Department of Natural Resources        
Pfizer
Proctor & Gamble
Shaw Environmental
SpringCreek Fertility
UES Inc.
United Allergy Services
Our graduates work as
Biologists/Cell biologists
Cardiopulmonary technician
Clinical allergy specialist
Clinical research associate
Conservation worker
Data scientist
Ecology lab technician
Embryologist/andrologist
Formulation technician
Genetic counselor
Health services manager
Laboratory manager
Microbiology technician
Pharmaceutical/medical product sales representative
Researchers/research aAssistants
Toxicologist
Academics and Curriculum
View the Master of Science in Biological Sciences program information and degree requirements in the Academic Catalog.
Admission
Applications should be submitted online through the Graduate School
International applicants also should contact the University Center for International Education to review international student admission requirements, international applications and additional language, VISA and financial requirements.
All applicants are required to submit

Official copies of all undergraduate and graduate transcripts,
Three letters of recommendation from referee able to evaluate the applicants potential for success in graduate school, and
A personal statement* of goals for graduate education.

International applicants are required to submit official scores from either

the Test Of English as a Foreign Language (TOEFL) or 
the Internation English Language Testing System (IELTS)

Admissions preference is given to students with a grade point average of 3.0 or better on a 4.0 scale.
Recommended preparation is a Bachelors's degree in biological or biomedical sciences including course work in organic chemistry, physics and calculus.
*The personal statement should include:
Specific reasons for applying to the Masters of Science Program in Biological Sciences at Wright State University,
A description of goals for graduate education, i.e. how do you hope an MSc in Biological Sciences from Wright State will further your career, and
A list of potential faculty advisors of interest to the applicant.

Applicants are encouraged to review the research programs of Biological Sciences faculty and
to directly contact faculty of interest to discuss their research and to determine if they currently are accepting students into their labs.
Applications to the MSc Program in Biological Sciences are evaluated as they are received.  Applicants may apply to start in the fall semester (August start) or spring semester (January start).  Applicants admitted for the fall semester also may request a summer (June) start date.
For Application Materials:
Wright State Graduate School
E344 Student Union
(937) 775-2976 / (800) 452-4723
Fax: (937) 775-2453
Faculty
View our departmental faculty directory.
Departmental Faculty also participate in:
Contact Information
For information on the Biology Master of Science Degree Program please contact:
John Stireman, Ph.D.
Graduate Coordinator                       
Dept. of Biological Sciences            
Wright State University                   
Dayton, OH 45435