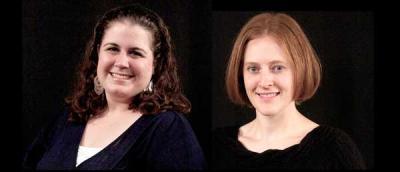 Two new faculty have joined the Department of Psychology this fall focused on teaching undergraduate psychology courses.
Dr. Carmen Culotta (pictured on the left) earned her Ph.D. in Developmental Psychology from Penn State University. Before joining Wright State University, she taught a variety of psychology courses at both Penn State and Saint Joseph's University, including Introductory Psychology, Adolescence, Child Development, Research Methods, Personality, Gender, and Lifespan Development. Her favorite topics to teach in her Introductory Psychology classes are memory and social behavior.
Dr. Pam
Dowling 
(pictured on the right)
 graduated with her Ph.D. in Human Factors Psychology from Wright State University.  She has instructed courses in Introduction to Psychology, Social Psychology, Cognition, Personality, Research Methods, and Development.  She has also been involved in research projects with NASA JPL, NASA JSC, and the Air Force Research Laborartory (AFRL).