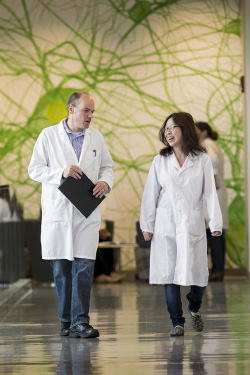 On this page:
Research in College of Science and Mathematics Labs
Want to work in a faculty lab? Start by finding out about faculty research programs. Students interested in undergraduate research approach faculty members. You will leave a favorable impression if you know what these faculty members do and are able to explain why their research interests you. Investigating faculty members' research perspectives before you talk to them will help you find a lab to work in—and the right lab.
 
External Internships
Internships outside of Wright State may be available in some research areas. Internships, work studies, and working in a lab will provide you valuable experience. Email CoSM career consultant, Ashley Hill-Mercer to discuss your next internship.  
 
Research Related Academic Coursework