On this page
Why Use Career Services?
Internships and co-ops are excellent opportunities to build your resume and develop relationships in the field. They provide on-the-job experience and a preview of what work in your chosen field is really like. In addition, you can learn skills that cannot be facilitated in in the classroom and will also enhance your resume. A college degree is the first step towards a career goal but will not go far without being accompanied by both, relevant experience and professional networking. 
How Do You Start? 
Wright State University Career Services provides expert guidance for you—from incoming freshmen to alumni. Whether you need help: exploring careers with your major, building a resume or CV, with mock interviews, networking with professionals, finding internships, or applying to graduate school, you have a college-specific dedicated career consultant to help every step of the way. We prepare students like you for tomorrow's workforce through experiential learning, then help you transition into a professional career upon graduation. We assist with obtaining mutually beneficial internships that enhance your access to employers in the region and collaborate with faculty and staff to help prepare you for the transition from the classroom to the workforce.
Next Steps
Set up a meeting with CoSM's Career Consultant, Ashley Hill-Mercer
As the Career Consultant for CoSM, Ashley Hill-Mercer, provides career advising to all College of Science and Mathematics students in one-on-one career advising appointments. Ashley hosts meetings with potential employers and with organizations that provide internship opportunities, and together with the Career Services unit, hosts discipline-based Career Fairs. She focuses on staying up to date on career trends in areas of STEM, pre-health, and medical fields. Further, employer networking allows Ashley to share CoSM-specific career and experiential opportunities with students through a Pilot page (titled: CoSM Career & Experiential Opportunities). If you have any questions about achieving your career goals, schedule an appointment with Ashley. She would love to help guide you in the WRIGHT direction! 
Ashley Hill-Mercer 
Career Consultant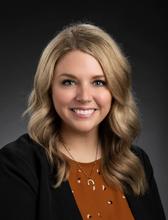 937-775-3886
ashley.hill@wright.edu 
www.wright.edu/career-services
Explore Resources
Career Services offers resources to help you find a job in Handshake, apply for jobs, get ready for an interview, and more.