Council on Undergraduate Research
About the Council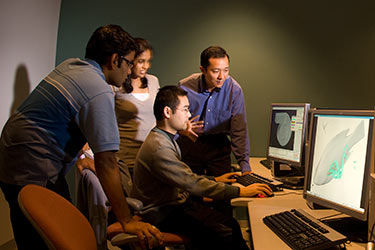 The Council on Undergraduate Research (CUR) and its affiliated colleges, universities, and individuals share a focus on providing undergraduate research opportunities for faculty and students at all institutions serving undergraduate students. CUR believes that faculty members enhance their teaching and contribution to society by remaining active in research and by involving undergraduates in research.  CUR is membership is for faculty.
Instructions for New Members
Faculty should complete the CUR Individual Membership Online Application.
After you enter your name and title, please be sure to select name of your institution from the drop down. It should alert you to the fact that your membership is covered, and then will prompt you to continue to add your contact information.
Please note that this membership will include an electronic subscription to the CUR Quarterly, but you may purchase a hard copy subscription by visiting the Member Login webpage.
Once your membership is processed, you will receive a confirmation email and will be able to register for members only online access by visiting the Password Reminder webpage to have a copy of your login information sent.
If you have any questions please contact:
Lindsay Currie
Membership Coordinator
Council on Undergraduate Research
734 15th Street NW Suite 550
Washington, DC 20005
(202) 783-4810 ext. 206
Fax: (202) 783-4811
www.cur.org
lcurrie@cur.org