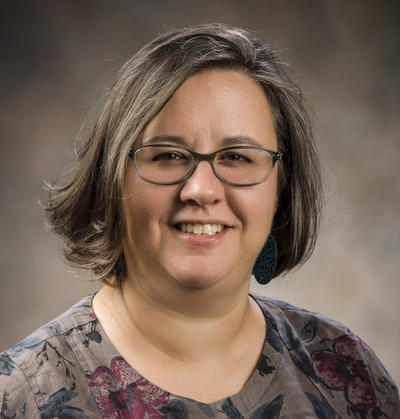 The textbook Discovering Discrete Dynamical Systems, co-authored by Aimee Johnson (Swarthmore College), Kathleen Madden (Cal State Bakersfield), and Şahin, was published in 2017 by the Mathematical Association of America Press (an imprint of the American Mathematical Society) as part of its Classroom Resource Materials Series.     
Designed for use in an inquiry-based, student-centered classroom, the text has received many positive reviews since its publication. It has been cited in MathSciNet reviews as a "...nice option for anyone looking to provide their students with an opportunity to experience the joy of mathematical discovery".   The reviewer for The Canadian Mathematical Society Notes writes, "This book is an engaging and thoughtful resource for inquiry-based learning of dynamical systems.  It differs from the usual math textbooks in that it doesn't provide complete details but rather offers topics that encourage the readers to explore, discover, and learn independently.  There is a growing demand for more resources for active learning in the classroom, and this book is a wonderful resource for a course on dynamical systems."
Şahin, Johnson, and Madden's book is one of only two publications of the American Mathematical Society to be named an Outstanding Academic Title for 2018 by Choice magazine, a publication of the Association of College and Research Libraries. The annual list "reflects the best in scholarly titles reviewed by Choice and brings with it the extraordinary recognition of the academic library community," according to the editors.  Only about ten percent of the works reviewed in Choice each year are honored by inclusion in the list. 
Selection criteria for the award include overall excellence in presentation and scholarship;i mportance relative to other literature in the field; distinction as a first treatment of a given subject in book or electronic form; originality or uniqueness of treatment; value to undergraduate students; and importance in building undergraduate library collections.
To read the Choice review: This slim purple volume got this reviewer excited the minute he opened it.  Johnson, Madden, and Şahin have developed an innovative introduction to the analysis of discrete dynamical systems. This reviewer feels inspired to get a student or two, delve into the book in greater detail, and experience discovering the subject again.
According to Şahin, 'We are most proud of the book's focus on allowing the students to discover the joy of doing mathematics. Our open-ended and accessible explorations lead students to form conjectures, the text gives them mathematical background to formalize and strengthen those conjectures, and our exercises help them turn their conjectures into results with rigorous proofs.    As mathematics educators my co-authors and I are honored to have our book's value to students and educators receive this prestigious recognition'"
Ayşe Şahin joined the faculty at Wright State in July, 2015 as the Chair of Mathematics and Statistics. She received her BA in mathematics from Mount Holyoke College in '88 and her MA and PhD in mathematics from the University of Maryland, College Park in '94.   She was an Assistant Professor at North Dakota State University in Fargo, ND from 1994-2000 and an Associate Professor from 2000-2001.  She moved to DePaul University in Chicago, IL in 2000 where she was promoted to full professor in 2010.  Şahin's research area is in ergodic theory and dynamical systems.  Her research contributions include numerous publications in internationally recognized journals.  She has presented extensively in conferences and given research workshops both nationally and internationally, including audiences in Chile, France, Greece, and Argentina.   She also has extensive experience in curriculum and program development for a wide range of audiences including future teachers of mathematics, as well as science and mathematics majors. 
Congratulations to Dr. Şahin, and to your collaborators, on the huge success of your text book.