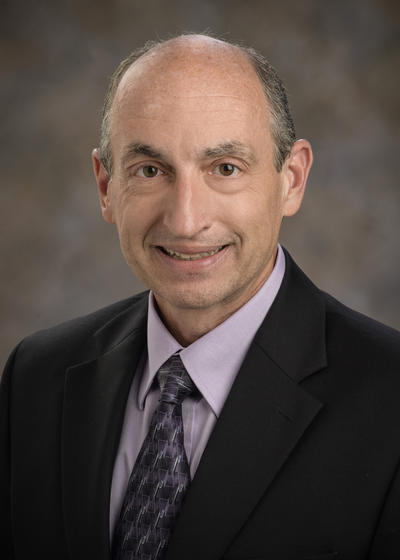 Spring never fails to deliver on a myriad of student events and activities, culminating in the opportunity to usher another group of CoSM graduates into the next phase of their career progression. We will celebrate on May 4 at commencement with a host of undergraduate, masters and doctoral graduates who will begin their new lives as Wright State alumni and CoSM representatives. If I were to characterize the students in our graduating class, it would have to include the word "stellar". Every spring, each department submits a top scholar nominee to the college office, and we then have the difficult task of picking a college top scholar out of that group to recognize at a university-level award ceremony in April. This year was undoubtedly the most difficult decision process I have ever experienced. These choices often come down to a few finalists that are distinctively outstanding, followed by us simply pushing through a selection from that cohort. This time, the entire group of eight nominees was remarkable, each in their own unique way that made the task both glorious and impossible. Although we ultimately selected a deserving top scholar, I want to personally congratulate all the nominees, along with the rest of our 2018/2019 graduates for their dedication, hard work, and exceptional performance. You will do us proud!  
On a related note, we are very pleased to have the CoSM student support staff back to nearly full strength. Jacqui Neal transitioned to the foundation this past January to become CoSM's major gifts officer, and we are thrilled to have her still associated with the college and working to advance our initiatives. In January, we brought Rob Cowles on board to focus on pre-professional students, including pre-health pathways (in all forms) and post-baccalaureate students returning to complete pre-requisites in their journey toward health care careers. Rob has been a great addition and a vibrant, positive personality to brighten the college office. Nick Christian joined us in early April as our Director of Academic Services and will focus on all aspects of student engagement and success, including recruitment, retention and academic recovery. Nick comes to Wright State with extensive background experience in this realm and is certain to bring new ideas and focus to this critical role. The good news for me is that I now get to work with all of these great people as we strive continually to improve the student experience in CoSM.
I mentioned that we were "nearly" back to full strength. There is one more vacancy that has remained unfilled for too long, but which may be headed toward resolution. By the end of the summer, we hope to add a career services advisor to the college support team. Workforce development and other forms of student experiential learning are clear priorities, and this position will go a long way toward helping the college serve the needs of students interested in getting involved in such activities. I used this newsletter platform a short time back to announce that we soon will support experiential opportunities for every CoSM student that comes to Wright State, and this position is yet another indication of our commitment to this promise. Stay tuned for more details.
Since I am discussing college office staffing, I will end by sharing that Debbie Garber, our communications and events coordinator, retired from Wright State this month. Debbie was the driving force behind these newsletters, working tirelessly to identify (and write) interesting and important stories to share with you. We will miss you Debbie, but are thrilled for the new opportunities that life has brought your way. Best of luck!  
The stories embedded throughout the remainder of this newsletter serve to remind us of the depth and breadth of the great work occurring in CoSM. As you read them, think of other ways that you would like us to share good news and stories, and please reach out to us with whatever you have on your mind.