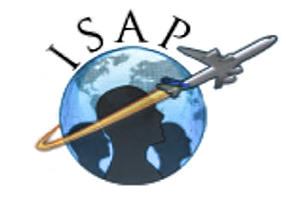 This year more than 280 researchers from around the world came to Wright State University from May 8th through May 11th to attend the 19th International Symposium on Aviation Psychology.
"The symposium is a meeting of researchers and practitioners from industry, government agencies, research laboratories, and universities to discuss the advancement of aviation psychology towards a safer and more efficient sky," said Pamela Tsang, Ph.D., professor of psychology at Wright State and one of the event organizers. The Dayton region, with its history in aviation and creative innovations is an ideal location for this biennial event, hosted by Wright State University in collaboration with the Air Force Research Laboratory Human Effectiveness Directorate.
The purpose of the International Symposium on Aviation Psychology is to:
present the latest research on human performance problems and opportunities within aviation systems;
envision design solutions that best utilize human capabilities for creating safe and efficient aviation systems;
and bring together scientists, research sponsors, and operators in an effort to bridge the gap between research and application.
The initiative to bring ISAP to Wright State University in 2003 came from Jay Thomas, Ph.D., who was the Dean of the School of Graduate Studies, and Associate Provost for Research.  He worked with John Flach (Department of Psychology), Jennie Gallimore (Department of Biomedical, Industrial, and Human Factors Engineering) and Dick Jensen (founder of ISAP) to bring the conference to the university in connection with the 100th Anniversary of the Wright Brothers first flight. Hosting an international scientific conference on campus was a critical aspect of Thomas' vision for building graduate programs at the university and for identifying unique niches where WSU programs could leverage resources in the Dayton region to become nationally preeminent centers for research and education. The symposium would serve as a catalyst for collaborations between the university's Human Factors/Industrial Organizational Ph.D. program, the Human Factors program in engineering, with AFRL, and international researchers creating an opportunity for growing a Center of Excellence in Aerospace Human Performance at the university that would be unrivaled.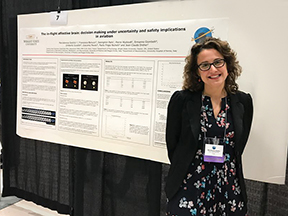 The symposium provides students an opportunity to present their research in a poster or spoken session, and to network with aviation psychology professionals. Over 40 graduate students attended this year's event, with 10 of those students coming from our Department of Psychology's Human Factors/Industrial Organizational Ph.D. program. Human factors psychology is an interdisciplinary field which discovers and applies information about human behavior, abilities, limitations, and other characteristics to the design and evaluation of products, systems, jobs, tools, and environments for enhancing productive, safe, and comfortable human use. While I/O psychologists apply their knowledge of human personality structures, social motivational processes, and statistical measurement to tasks such as selecting people who fit a given work environment or designing more effective organizational structures. I/O psychologists often focus on improving the motivation, performance, training, and job satisfaction of individuals.
Although the symposium is aerospace oriented, anyone with basic or applied interests in any domain to the extent that generalizations from or to the aviation domain are welcome to participate.  Visit ISAP's website to learn more about their symposiums and for contact information.