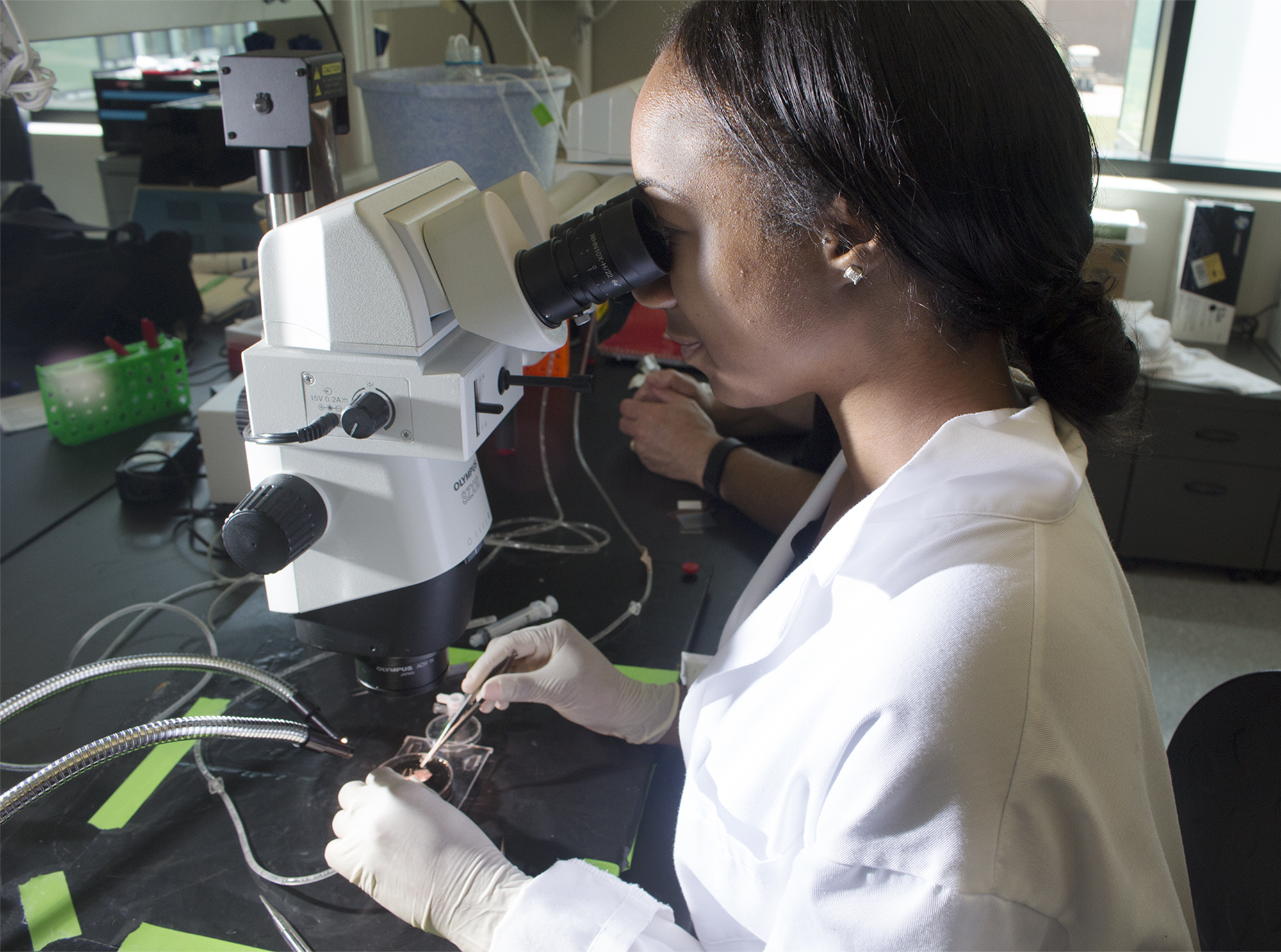 Hello and welcome! 
Whether your interest lies in biology, chemistry, environmental science, math, physics, psychology, a combination of multiple scientific fields, or something else, this is where you start your journey into expanding your education outside of the traditional classroom.
The CoSM Undergraduate Research & Experiential Learning (UREL) website is where you can learn about...
Opportunities to work direclty with CoSM faculty on their research projects.
Funding opportunities to support your UREL experience.
Academic course credit options for undergraduate research or experiential learning.
Opportunities for discipline/major specific internships at local companies including Wright Patterson Air Force Base.
Opportunities to work in research groups at other universities.

Links to resources and opportunities provided by WSU Career Services.
Once you get involved in undergraduate research or an experiential learning opportunity such as an internship, come back to this website and register as a CoSM UREL participant and...
Learn about funding opportunities to support your UREL experience such as travel support for conferences.
Access important and required safety training resources.
Learn what you can expect from your UREL experience and mentors.
Find resources that will help you perform library research, prepare written and oral presentations, do data analysis and more!
For CoSM faculty, access this website to register for the CoSM UREL Faculty Network and gain access to resources for supporting undergraduate research including topics such as mentoring, funding, training, etc.
This website also contains information for CoSM alumni who want to get involved in UREL activities as well as companies that would like to establish internship programs for WSU CoSM students. Finally, take a minute or two and learn about some our students who have great stories to share about their UREL experiences.
Questions? Concerns? 
cosm-undergradresearch@wright.edu