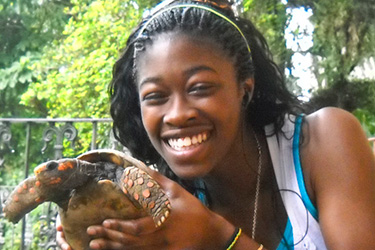 Research expands learning environments beyond the classroom where you can be creative, and test new innovations. You will develop a better understanding of how research is conducted and applied along with improving communications with faculty and meeting students with similar interests. Research provides you with hands-on learning along with gaining valuable experience to take on projects, to work independently and to follow a project through to a conclusion.
Director of Undergraduate Research and Experiential Learning (DUREL) in the College of Science & Mathematics
Jason Deibel, Ph.D., Associate Professor of Physics, as been named as the first director of undergratuate research and experiential learning. As the DUREL, Deibel will promote and enhance undergraduate research opportunities both on- and off-campus. He will further develop interships and co-op programs and coordinate with the Honors Program, Pre-Health Program, and Career Services.  Read more>>
Research and investigative learning will...
Give you an opportunity to practice what you have learned in the classroom
Furnish you with experience in evaluating existing knowledge, plan experiments to discover new knowledge, execute experiments, and  interpret results while being deeply engaged in your field.
Enhance your resume with critical hands-on experience that will prepare you for the GRE and ultimately lead to better job opportunities. 
Getting Started
Start with what interests you...what is your passion
Select your major and meet with your academic advisor
Read about professors on our website, both their work and their published journals
Find the right program based on your interests
If possible take a class from one of the professors of interest
Make an appointment to meet and discuss opportunities
If you are struggling to select one area of interest meet with Career Services to  discover your interests and abilities.
Review the Graduate School website
Meet with many different people to get a comprehensive view of expectations, goals, objectives and deadlines
Find out if you will receive college credit, a stipend, or if you have the opportunity to write a research  proposal
Why should I participate?
There are a lot of great reasons why you should get involved in undergraduate research.  Below are just a few:
Career Exploration – this is an excellent way to "test drive" research as a career choice
Deep Learning – what a great way to learn more about subject matter that really interests you in ways you won't learn in the classroom.  And, you're surrounded by really smart people who have been studying this same subject for years!
Relationship Building – getting to know faculty and grad students is important.  Not only with they help mentor you along the way, they will help build your portfolio for employment or graduate/professional school.  They become excellent evaluators when it's time to request letters of recommendation, too.
Set Yourself Apart – for employment, having research skills and experience on your resume will set you apart from those students who don't and give you an advantage in getting hired.  The same holds true if you want to go to graduate school.  Many students applying to medical school have research experience, but few have spent quality time in a laboratory to earn a publication or present their data at a national conference.  Now that's impressive!
When should I get involved?
Every undergraduate student is eligible to participate in research.  However, it is up to each department and faculty member on who will be selected.  Things considered are your grade point average, course completion, interest in the field, and overall interpersonal skills…..will you work well with their team?  In general, most students don't begin undergraduate research until after their first year of college.  However, it's not uncommon for a faculty member to hand-select a freshman from one of their lecture courses and invite them into their research lab.  When you have the passion to learn, the commitment to work hard, the curiosity to ask questions and the desire to solve complex problems…….GET INVOLVED in undergraduate research!
Other Resources: