Programs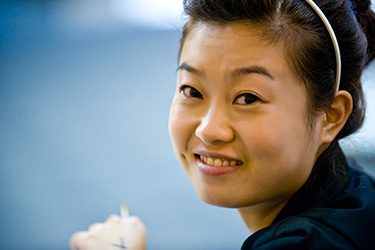 The physics department at Wright State averages around 40 total majors and currently graduates an average of 3-4 a year.
For the physics major, we provide personal attention in order for you to obtain a meaningful and successful experience. This starts with a first-year seminar course to introduce you to other physics majors, to the faculty and to physics in general. For female students, we set up a dedicated advising group with a female faculty. Most classes beyond the first-year sequence average around 10 students.
We offer a variety of academic programs:
Scholarships
We have partial scholarships available only for physics majors, including one specifically for incoming majors:
Physics Scholarship
This scholarship is open to New Direct Admits from High School and intending physics majors who are registered full-time and progressing towards a degree. Applicants must have accumulated at least a high school 2.75 grade point average and not receive any other scholarship from the university. Please contact the department if you wish to be considered for this partial scholarship.
Internship experiences are often available, either with faculty in the department or with scientists at the neighboring Air Force Research Laboratory.