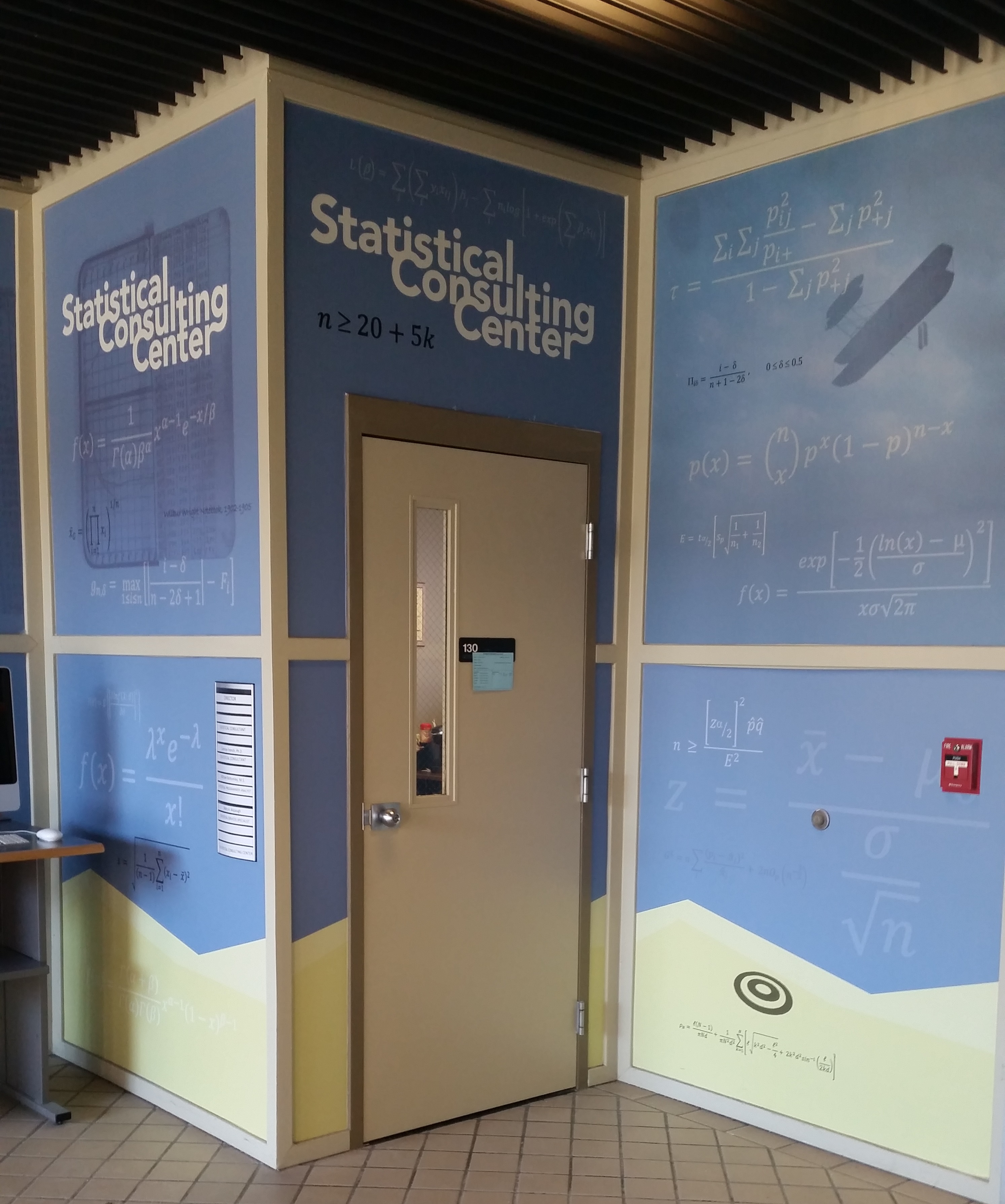 The Statistical Consulting Center (SCC) serves clients both inside and outside the university community. Fully-affiliated Wright State faculty, staff and graduate students may use our services at a reduced rate for research done at Wright State, and the first one-hour consultation is free. Subsequent costs are determined by the nature of the work and the type of assistance needed. Special policies and procedures must be followed by graduate students. Contact the SCC office for current pricing and to make an appointment.
Why Use a Consultant?
Many research proposals can be made more effective with a stronger statistical component. The SCC can strengthen your research work by assisting with such aspects as formulation of hypotheses, experimental design, sample size estimation, data collection methodology, methods of analysis, and interpretation of results. We welcome the opportunity to partner with you in your research.
Those who deal with data in their research, graduate studies, or business activities can seek advice and assistance from a consultant at the SCC (Wright State graduate students need approval of their advisor). It is best to meet with us at the planning stage, before collecting data. Even if you carry out all your own statistical design and analysis, it is worthwhile to plan and review them with a SCC consultant to assess their appropriateness and viability to achieve your intended goals.
We can assist with data entry and data management.
We regularly offer a "Statistical Overview" short course as well as workshops on SAS, SPSS and R software packages. In addition, we can develop other short courses and workshops on specific statistical topics presented at an appropriate technical level.
We offer statistical software assistance either individually or via class presentations, as our availability and expertise permits, with no charge to faculty for these services.
When do I Contact the Statistical Consulting Center?
It is important to contact us as early in your research project as possible, preferably when planning your data collection and analysis. For grant-funded, long-term research, we can be most effective if we are involved in planning and drafting the experimental design and analysis and written into the budget proposal as a consultant. Availability of consultants affects scheduling; priority is typically first-come first served, and even last minute requests should be scheduled at least a week in advance of your deadline. Make an appointment today by calling (937) 775-4205.