This course is intended to assist students in reviewing the material covered on the MCAT. It will provide 69 hours of instruction by graduate students and medical students from the Boonshoft School of Medicine, and an additional 2-hr application workshop by the pre-med advisor covering application timelines, interviewing strategies, guidelines for personal statements and collecting letters of recommendation.  A minimum of 10 students must be enrolled to hold the course.
Cost

Registration is currently FULL for the Spring 2016 MCAT Prep Class.

If you would like to add yourself to the waitlist, email the Pre-Health Program.

The course fee of $600 includes: 
Examkrackers Complete MCAT Study Package (9th Edition)
Two online AAMC practice tests
Extensive subject reviews in all four MCAT test sections
Detailed test-taking strategies to help you achieve your highest possible score
Four exams per section
Online Practice Items from The Official Guide to the MCAT (2015) Exam, 4th Edition, and
69 hours of instruction!
When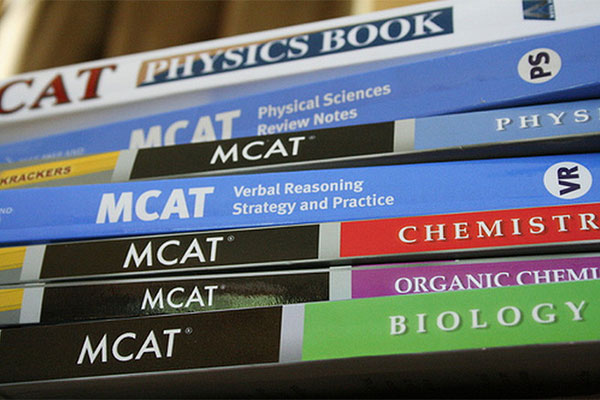 Lectures will be held from 6:00-9:00 pm on the following dates:
January 15, 22, 25, 29
February 1, 5, 8, 12, 15, 19, 22, 26
March 7, 11, 14, 18, 21, 25, 28
April 1, 4, 8, 11, 15
All lectures will be held at Wright State University in room 164 BL.  PLEASE NOTE:  although rare, changes may occur in lecture dates or times due to unforeseen circumstances.
Course orientation will be held on January 15 from 5:30-7:00 pm in room 164 BL.  Enrolled students will receive their materials during this time.
Format
The course is made up of 23 lectures divided as follows: 
4 lectures in Biological Sciences
4 lectures in General Chemistry
3 lectures in General Physics
2 lectures in Organic Chemistry
4 lectures in Biochemistry
3 lectures in Behavioral Science
3 lectures in Verbal Reasoning
All lectures are held at Wright State University in rooms 164 and/or 264 BL.
The prep course is currently offered spring, and summer. Three-hour lectures are generally held in the late afternoons/evenings twice per week.  
For further information and details regarding future courses, contact the Pre-Health Program