Registering for Classes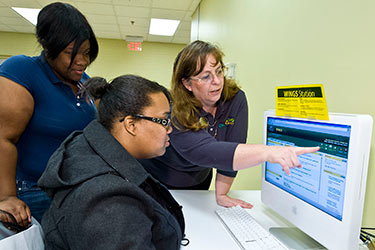 Register online through Wings Express or in person at RaiderConnect in the Student Union. Before your initial registration, you should meet with your academic advisor. After that, you should meet with an advisor at least once a year. Students who are on probation with a cumulative grade point average below 2.0 must meet with an advisor before registering.
Paying the Bill
Scholarships, loans, grants and college work study are awarded through RaiderConnect at (937) 775-4000, located in the Student Union.
You may pay your bills online through Wings Express or at the Bursars office on the second floor of the Student Union or at (937) 775-5660. Paper bills are not mailed so students must view their account through Wings Express. Students who register during Early Registration will be backed out of classes if they do not pay their bill on time. Students who register during Open Registration will not be backed out for non-payment. If you do not plan to attend, it is always best to officially withdraw. Visit RaiderConnect for information about fee due dates and the installment payment plan.
Parking Permits
In order to park a car on campus, you must have a permit to hang from your rearview mirror. Permits can be purchased for one quarter or multiple quarters online through Wings or in the Parking and Transportation office located at E138 Student Union, (937) 775-5690.
Buying Textbooks
Textbooks are available in a variety of venues, including the Wright State Bookstore, in the Student Union or the College Store, across the street from WSU. You can order books online through the WSU bookstore and avoid waiting in line.
Taking Placement Tests
Students who have not completed their math requirement and have not taken a college-level math class in more than one year should take the Math Placement Test in order to determine their current math level. Students who have not completed a college English composition course in an English speaking country must take the English Placement Test to determine their initial English course. More information is available on Testing Services website.
Student Academic Success Center
The Mathematics Learning Center, Tutoring Services, and the Writing Center provides academic assistance to help you achieve your educational goals. The office is located at 122 Student Success Center Building.
Visit the Student Academic Success Center website to learn more.
Career Services and Cooperative Education
Keep your resume current and posted on Wright Search. Career Services provides numerous services, including help finding on-campus and off-campus jobs, co-ops, and guidance in choosing a major. Contact career services at (937) 775-2556 or visit them in E334 Student Union for more information. Be sure to take advantage of Career Services for assistance on resume writing, practice job interviews, job fairs and on-campus interviews with employers, etiquette luncheons and internships and full-time positions posted by employers on Wright Search. Once you graduate, Career Services are free for a lifetime.
Study Abroad
Studying in another country is fun and educational, a great way to learn more about other cultures and prepare yourself to work in a global society. A study abroad experience is also valued by employers. Contact the University Center for International Education at (937) 775-5745 to learn more. Or visit them in E190 Student Union.
Getting Involved
There are numerous opportunities for students to get involved on campus in co-curricular opportunities. The Office of Student Activities, 019 Student Union, provides leadership opportunities and coordinates over 100 student organizations, (937) 775-5570.
Staying Healthy
Workout facilities are available in the Student Union and the Nutter Center. For more information, visit to the Campus Recreation website.
Lost and Found
Located in 065 Allyn Hall or call 775-4444.
Counseling and Wellness Services
Campus Police
The Wright State Police Department has a communications hub in 060 Allyn Hall while the main department is located in 118 Campus Services Building. Besides serving in official police capacity, they also provide Safety Escorts. Visit Wright State Police Department or call (937) 775-2111 for additional safety resources.
Day Care
Day care is provided on campus at a reduced cost to students through the Mini University located near the Nutter Center. Contact them at (937) 775-4070 for additional information.
Veterans Affairs
The Office of Veterans Affairs provides assistance to veterans on a variety of topics, including the GI Bill and other educational benefits. For additional information contact them at (937) 775- 5597 or visit E244 Student Union or their website.