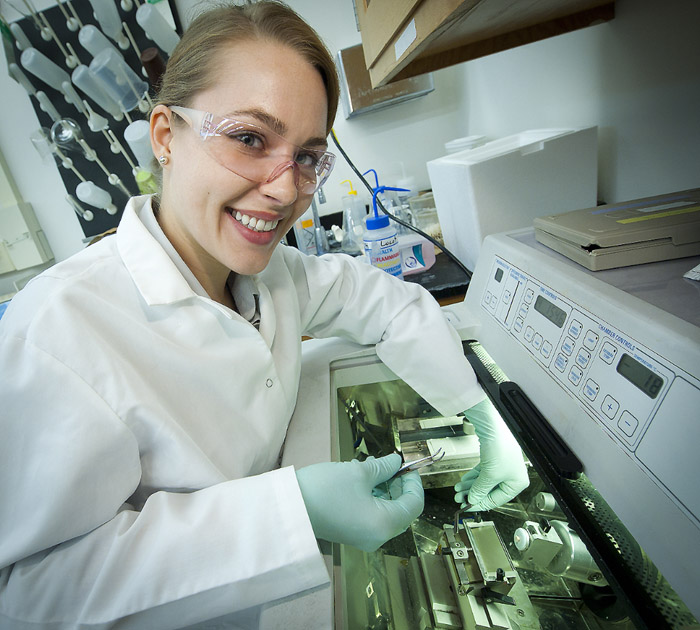 Pharmacists are health professionals that are committed to public service. They dispense medications prescribed by physicians and other health practitioners on the selction, dosages, interactions, and side effects of medications. Pharmacists also act as educators in the proper use of drugs for both the public and health practitioners. A pharmacist is trained to understand the physical and chemical properties of drugs and the way they behave in the human body.
Choosing Pharmacy as a Career
The goal of pharmaceutical care is to provide medication services to patients that will cure a disease, reduce or eliminate symptoms, slow or arrest the progression of the disease, prevent the disease, or assist in diagnosing the disease. Pharmacists are professionals committed to the achievement of positive intended outcomes from medication use to improve patients' quality of life.
To be a pharmacist, one must have excellent interpersonal and communication skills and be dedicated to life-long learning. One must also have the ability to read and understand publications in biology, medicine, chemistry, and pharmacy. Pharmacists assume responsibility for human life, and therefore, must have organizational and management skills that provide accuracy, orderliness, and cleanliness. Because pharmacists are entrusted with the storage and distribution of dangerous and habit-forming drugs, their ethics must be unquestionable.
Pharmacists work with healthy and sick individuals and are increasing their role in the "wellness" movement through counseling and education. Through advances in technology, pharmacists now have more time to educate patients and maintain and monitor patient records.
Pharmacists can also combine their expertise with business by taking on managerial positions in chain pharmacy practices. Pharmacists can follow career paths at the district, regional and corporate levels, and take part in marketing operations, legal affairs, third party programs, and computerization and pharmacy affairs.
With the expansion and changes in health care, pharmacists are also needed in large and small hospitals, nursing homes, extended care facilities, neighborhood health centers and health maintenance organizations. Hospital pharmacy practice includes a number of highly specialized areas, such as drug and poison information, intravenous therapy, nuclear pharmacy, adult medicine, pediatrics, oncology, ambulatory care and psychiatry. Additional employment opportunities for pharmacists are by the U.S. Public Health Service, the Armed Forces, the Department of Veteran Affairs, pharmaceutical research, pharmaceutical administration and academics.
There are many reasons students choose pharmacy as a career:
Pharmacy is the 3rd largest health profession in the U.S.
Pharmacy is considered to be the most accessible health profession in the U.S.
Currently there are an estimated 7,000-10,000 unfilled pharmacy positions in the U.S. 
According to the Bureau of Labor Statistics, the median annual wage of pharmacists in 2014 was $120,950
Employment surveys show that there is a projected growth of 3% for pharmacists from 2014-2015
Statistics
There are 130 schools in the U.S. that grant the PharmD (Doctorate of Pharmacy). Ohio has seven pharmacy schools: The Ohio State University, University of Cincinnati, Northeast Ohio Medical University, Ohio Northern University, Cedarville University, University of Findlay, and the University of Toledo.
2014 Entering Class 
Science GPA: 3.23
Overall GPA: 3.36
Composite PCAT score: 54th percentile
For more information on pharmacy school admission statistics, please research the annual publication "Pharmacy School Admission Requirements" (PSAR) offered online on the American Association of Colleges of Pharmacy (AACP) website.