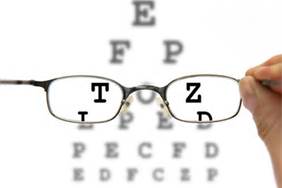 Doctors of Optometry are independent primary health care providers who examine, diagnose, treat, and manage diseases and disorders of the visual system (American Optometric Association, AOA). As an independent primary eye care provider, the optometrist is often the first to detect symptoms of eye disease including glaucoma and cataracts, as well as systemic diseases such as diabetes, hypertension, and arteriosclerosis. Doctors of Optometry prescribe medications, low vision rehabilitation, vision therapy, glasses and contact lenses, and in some cases, perform surgical procedures. Optometrists counsel their patients regarding surgical and non-surgical options that meet their visual needs related to their occupations and lifestyle. All optometrists provide general eye and vision care. Some optometrists work in general practice, while others may specialize. In addition, some choose to enter optometric education and/or perform scientific research.
Optometry Fast Facts  Printable (PDF)
Choosing Optometry as a Career
The U.S. ophthalmic market continues to increase over the years and is currently the nation's third largest independent health care profession. Growth in the eyewear and eye care market can be attributed to steady economic growth, increase in services provided by optometrists, growth in the population needing eye care (>50% of the population wears glasses or contacts!), and the public's awareness of good eye health care. Although there has been a steady increase in the ophthalmic market, there has been a downward trend of applications to optometry school. Students considering optometry as a career should develop a clear picture of the profession. The Association of Schools and Colleges of Optometry (ASCO) has produced an educational DVD aid entitled, The Eyes Have It. This provides students with an introduction to the field of optometry.
Doctors of optometry receive four years of specialized professional education and clinical trainings at an accredited school or college of optometry. Currently, there are only 22 schools and colleges of optometry. Ohio only has one optometry school at The Ohio State University. 
There are many reasons students choose optometry as a career:
Excellent income: Optometry is rated as one of the top ten income-earning professions in the country. According to the 2014 American Optometric Association Economic Survey, the average net income for optometrists as $101,410.
Satisfying professional career: optometrists have the satisfaction of helping their patients care for the most highly valued human sense - sight. Most are self-employed, receive relatively few emergency calls, and can establish a flexible working schedule. Being an optometrist allows an individual the luxury of combining a prestigious professional career with a very satisfying personal life.
Highly Respected Profession: Optometrists are viewed as leaders in their communities.
Career outlook is excellent: all areas of the country need optometrists to serve a population which is increasingly aware of the importance of prevention and proper health care, and which requires the service of optometrists now more than ever.
Campaigns developed to increase awareness: because of the downward trend in applications to optometry schools, the ASCO has initiated career promotion campaigns to specifically target practitioners willing to reach out to their patients and to students with information on optometry as a career.
Statistics
To date, there are currently 35,855 practicing optometrists in approximately 7,000 communities across the nation. The American Optometric Association estimates that a ratio of one practicing optometrist to every 7,000 people would be a reasonable average for the United States (few states meet this need!). Optometrists practice in rural communities, suburban areas, and large cities. The majority of optometrists work in an office setting either in solo practice, with a team of optometrists, or with other health professionals. Others choose a career in military, public health, or at hospitals, clinics, teaching institutions, and community health care centers.
Relevant Websites
For more information on optometry school admission statistics, please visit ASCO website.
Optometry: A Career Guide. This book contains the latest information about optometry and programs available in the United States. You can submit a request a copy by writing:
Association of Schools and Colleges of Optometry
6110 Executive Boulevard, Suite 510
Rockville, MD 20852