This course is intended to assist students in reviewing the content on the MCAT as well as strategies to be successful. It will provide one full-length pre-test, 69 hours of instruction by medical students from the Boonshoft School of Medicine, and one full-length post-test. This course is open to students from any college or university.  A minimum of 10 students must be enrolled to hold the course.
Cost
The course fee of $600 includes: 
Examkrackers Complete MCAT Study Package (10th Edition)
Two online AAMC practice tests (pre-test and post-test)
Extensive subject reviews in all four MCAT test sections
Online Practice Items from The Official Guide to the MCAT (2015) Exam, 4th Edition
Detailed test-taking strategies to help you achieve your highest possible score, and
69 hours of instruction!
When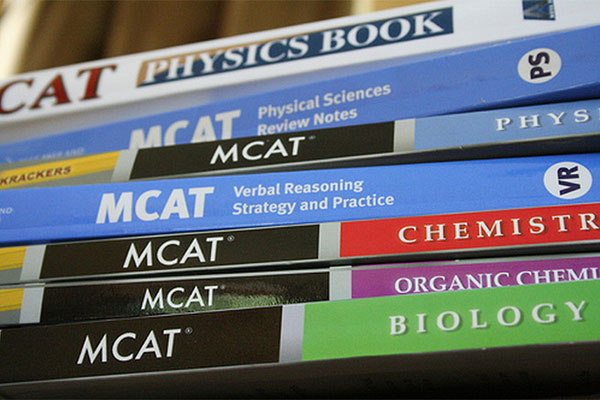 Lectures will be held on Mondays and Fridays from 6:00-9:00 pm. Some classes will be held on Wednesday as indicated in the schedule due to holidays or spring break. 
Schedule:
Orientation - Wednesday, January 11, 4 - 6 pm
Full-Length Pre-test - Saturday January 14, 8:30 am - 5:00 pm
Content Lectures - January 18, 23, 27, 30
Content Lectures - February 3, 6, 10, 13, 17, 20, 22
Content Lectures - March 6, 10, 13, 17, 20, 24, 27, 31
Content Lectures - April 3, 7, 10, 12
Full-Length Post-test - Saturday April 15, 8:30 - 5:00 pm
PLEASE NOTE:  although rare, changes may occur in lecture dates or times due to unforeseen circumstances. 
Format
The course is made up of 23 lectures divided as follows: 
4 lectures in Biological Sciences
4 lectures in General Chemistry
3 lectures in General Physics
3 lectures in Organic Chemistry
3 lectures in Biochemistry
3 lectures in Behavioral Science
3 lectures in Verbal Reasoning
All lectures are held at Wright State University in rooms 164 and/or 264 Brehm Lab. With the exception of the pre-test and post-test. Temporary parking passes will be issued to non-wsu enrolled students. 
For further information and details regarding future courses, contact the Pre-Health Program