Entrance Requirements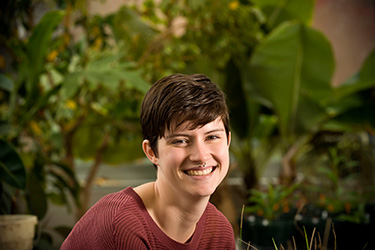 Students must apply for admission to the College of Science and Mathematics. For admission into the Department of Biological Sciences, applicants must meet the following requirements:
completion of at least 15 semester hours with a minimum GPA of 2.25 overall
completion of at least one semester course in general biology (BIO 1120 or BIO 1150) with a grade of "C" or higher
After review by a departmental advisor, students will be notified via email of their acceptance. Once accepted, students are strongly encouraged to schedule an appointment with an academic advisor who will help develop a program of study.
Declaring your Major
To apply for admission in the College of Science and Mathematics, students must fill out a "Change of Major" form and declare their area of emphasis (this can be done online through WINGS Express). Often students who have declared "biology" as their area of interest on their Wright State admissions applications will be automatically sent to the College of Science and Mathematics from University College when entrance requirements are met. If this is not the case, students must fill out a change of major form and declare one of the following areas:
B. S. in Biological Sciences
B.A. in Biological Sciences
B.S. in Clinical Laboratory Sciences
Articulation (Transfer) Agreements
Wright State has articulation agreements with a number of institutions. Articulation agreements will assure you a seamless transfer from one institution to another. To view current articulation agreements and determine which courses will transfer, visit the Articulation Agreements page or www.transfer.org.